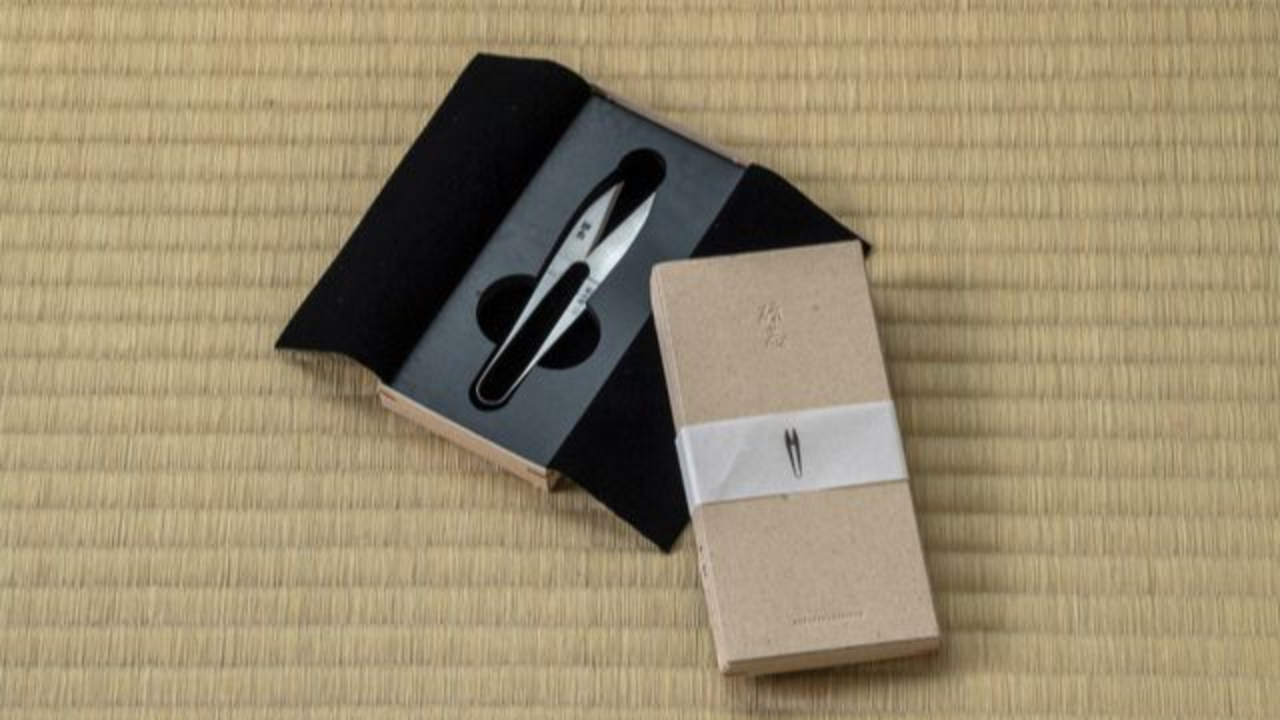 As an artist I am especially appreciative of objects that take time and training to make. I am fascinated with the stories behind these pieces. I love knowing who made them, and the history or tradition behind a piece.
Thats why I was intrigued to hear the story about the Japanese Kenshi snips when Yuko Nakao from Shokunin Store reached out to me.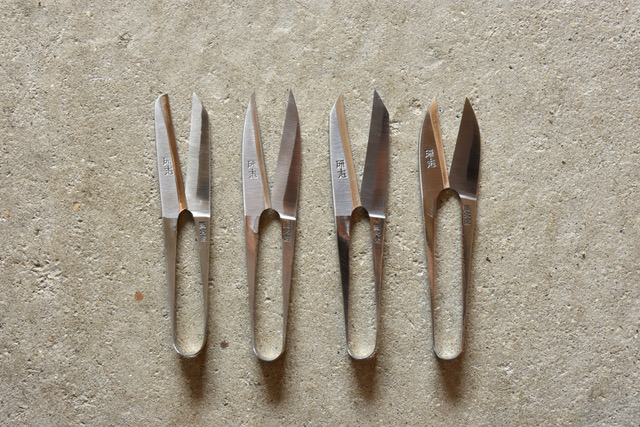 I was saddened to learn that the traditional way of making Japanese scissors is in decline. These master craftsmen who create some of the best hand tools in the world are dwindling because of the length of time it takes to learn how to be a master (it can take between 8-10 years) along with the higher prices of these high quality hand made pieces attract. There are so many cheaper alternatives out there that are driving the traditional makers to try to match the lower prices. There is now so little profit in the industry that young people are reluctant to learn the trade. Many of those scissor makers are family owned. Sadly modern Japanese youth do not see the value in the years of training it takes to become a Master craftsman, and it is also no longer considered an exciting or attractive career.
Yuko shared with me that these beautifully artisan crafted, traditional Japanese scissors are on the edge of extinction. There's only one Master craftsman who now makes them in Japan, Kenshi Terazaki. He is one of two craftsmen in the world who use traditional methods to create these types of scissors. Kenshi moved to Ono, Hyogo Prefecture of Japan, a city renowned for its centuries-old blade-smithery to become the only successor of this traditional craft from his now retired mentor, Mizuike. After 6 years of apprenticeship, Kenshi successfully saved this traditional craft from extinction and became its only successor. Their story was widely covered by the Japanese media.
The traditional snips will last for generations. Yuko is still using her grandmothers that have been passed down to her (and she passed away nearly 30 years ago). They last that long and they are still super sharp! Yuko has plans to pass them down to her children too. Kenshi Terazaki, the grip scissor maker Yuko and the Shokinin store support is soon to be the only person who can make this style of scissors in the traditional method, as his mentor is about to retire.
Why Use The Traditional Method?
Unlike many other products today that are cut from a sheet of steel, and blades and bodies are two pieces joined by welding or screws, these scissors are hand-forged from scratch, with a piece of steel hammered many times to enhance its density, resulting in a product that is strong and long-lasting sharp. The process of making traditional scissors involves several steps, including material selection, forging, grinding, hardening, sharpening, edge making, refining, and polishing. Each step requires a trained eye, and scissors of this quality cannot be mass-produced.
Secret of Japanese Scissors
The back blades of the scissors hold the secret to their performance of Japanese scissors. Crafting them perfectly is crucial in providing users with a continuously smooth and enjoyable cutting experience. This is arguably the most significant feature of Japanese scissors and the most difficult skill for the craftsmen to learn. And making small scissor blades sharp adds even more challenges. "Kenshi" Grip Scissors are not only sharpest and functional but a sustainable product which is more relevant than ever. Designed to last for generations, these scissors can be passed down to your grandchildren.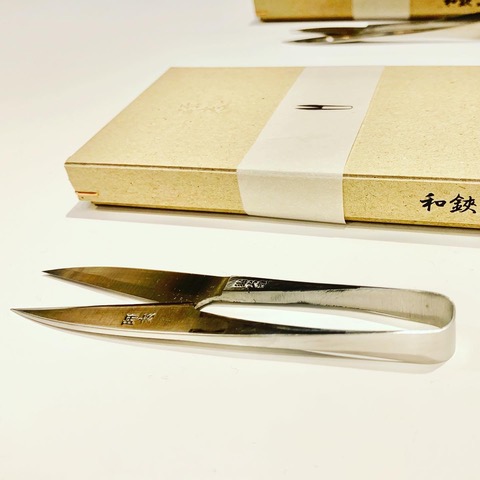 Precision.

Kenshi Grip scissors are particularly sharp at the tip, allowing you to cut by only using the very tip of the scissors. They are also designed to cut accurately, even in fine and delicate areas. Unlike regular scissors with finger loops, you can hold closer to the blades tip, allowing for greater control over the cutting edge.



Sharpness.

Due to the blade material and the way they were made, hand forged one by one, Kenshi Grip Scissors get a very sharp and smooth cutting edge that lasts for a long time.



Efficiency.

The handles of Japanese style grip shears can be easily grabbed and used without having to put your fingers through the handles each time, allowing you to save time and work efficiently.



Design.

Kenshi Grip Scissors are designed with a traditional Japanese aesthetic, making them visually appealing. Plus, they come in a cute gift box!
Kenshi's snips are so functional, beautiful and sustainable.They are the perfect tool for hand sewing where precision is required.
With the clock running on these beautifully crafted tools, I felt I had to share the story with you. If you'd like to check these scissors out for yourself, you can find them online here, and you can follow @shokuninstore on Instagram.

You can watch our conversation about Japanese snips here>> or listen to it on my podcast here >>
A special thank-you to Yuko Nakao for sharing the story of these scissors with me! Yuko now lives in Australia with her husband who is an Aussie landscaper. He fell in love with Japanese secateurs and that is how they started their business, Shokinun Store that imports and promoting quality Japanese scissors, secateurs and knives.
Disclaimer: I received a pair of Kenshi Grip Scissors as a gift to try them out, however, the opinions written in this article are my own.